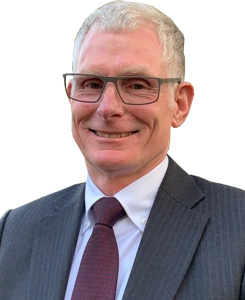 John van Weel joins AJSS with almost four decades of experience in the energy industry. Starting his career as an Engineer in the water industry, John has held senior and executive positions with some of Australia's leading utility businesses including United Energy, Alinta and Jemena.
With a commitment to operational excellence and compliance, driven by a focus on health and safety, John is experienced in the technical and engineering, operations and maintenance and general management of gas transmission pipelines and gas, electricity and water distribution networks.
John spent the last 10 years of his career as an Executive General Manager for Jemena with responsibility for the field workforce, network and pipeline operations, procurement and property management, provision of customer services and ensuring organisational transformations were effectively delivered.
Believing in the provision of high quality training outcomes for employees, John is also proud to have facilitated a recognised apprenticeship in gas operations and to have contributed to the development of the Australian Pipelines and Gas Association (APGA) Competency Framework for Pipeline Engineers which is now receiving international recognition.
John holds a Bachelor of Engineering (Civil) from Monash University and a Post Graduate Diploma in Management from Deakin University.