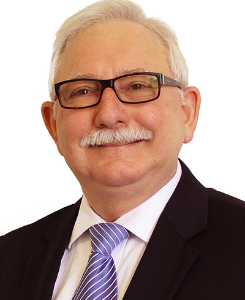 Paul holds a Diploma in Mechanical Engineering from Victoria University and has over 40 years of experience in the Oil and Gas, Power Generation and Marine industries.
Paul provides a mature and diverse mix of technical expertise, specialising in rotating equipment. Working with both major oil companies and engineering contractors, he has a deep understanding of the objectives and solutions required to provide safe, specific, on-time and within client budget.
Paul started in the Oil & Gas Industry as a Design Engineer before spending 10+ years in operations support, maintenance management and project engineering working for companies such as ExxonMobil, Santos and Woodside and he has managed teams responsible for maintaining major offshore rotating equipment, maximizing equipment availability during times of high oil production.
Paul has provided expertise and advice to companies such as; Caltex, Shell, Jemena, TRUenergy, Petronas, PTT, Qenos, Woodside, BHP Billiton, QGC, CNOOC, Anzon for industry applications ranging from gas plants, refineries, offshore platforms and FPSO's through to pipeline compressor stations.
While his main expertise is rotating equipment, Paul has a broad range of skills that covering disciplines such as process engineering, instrumentation, electrical, civil and structural, quality control, project management, computing, planning and cost control, as well as all phases of project delivery from concept development, studies, front end engineering design, detailed design, plant commissioning, equipment start-up, performance testing, troubleshooting operational problems, maintenance management and due diligence.
Paul is a Chartered Professional Engineer and registered as a Mechanical Engineer on the Australian National Engineering Register, Professional Engineer of Queensland and a member of ASME.
Email Address: info@ajss.com.au