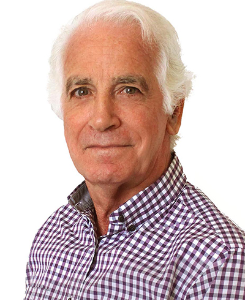 Ray's engineering qualifications include a Diploma of Mechanical engineering and a Bachelor of Engineering.
Ray's engineering career started at Commonwealth Aircraft Corporation (CAC) where he worked in a variety of roles, including special engineering investigations such as attempting to isolate and rectify the source of engine vibrations and the preparation of modifications to allow instrumentation to be fitted to investigate compressor blade flutter. Ray also spent time working in the test cells where he was responsible for analysing and verifying engine test data.
In 1976 CAC was seeking to expand it's role in the field of Industrial Gas Turbines and Ray was seconded to Rolls-Royce Industrial Division for six months, receiving intensive training in all aspects of industrial gas turbines and package design.
In 1979 Ray joined Solar Turbines at a time when the company was seeking to consolidate it's position in the regional market by expanding the overhaul operation which at the time was sub-contracted to CAC. One of his first tasks was to commission the Saturn test skid thus providing the stepping stone to an expanded overhaul operation unique in the region. This was followed by expansion of overhaul capability to include boost compressors and the Centaur 40 product line.
Ray was also involved in engineering support to the field operation including vibration analysis, borescope inspections and engineering investigations in support of condition monitoring programs.
In 1996 Solar opened it's own overhaul facility and regional headquarters. Ray was closely involved in the planning of this facility and subsequently became manager of the overhaul facility, continuing in this role, as well as providing engineering support for field operations until 2009.
Email Address: info@ajss.com.au