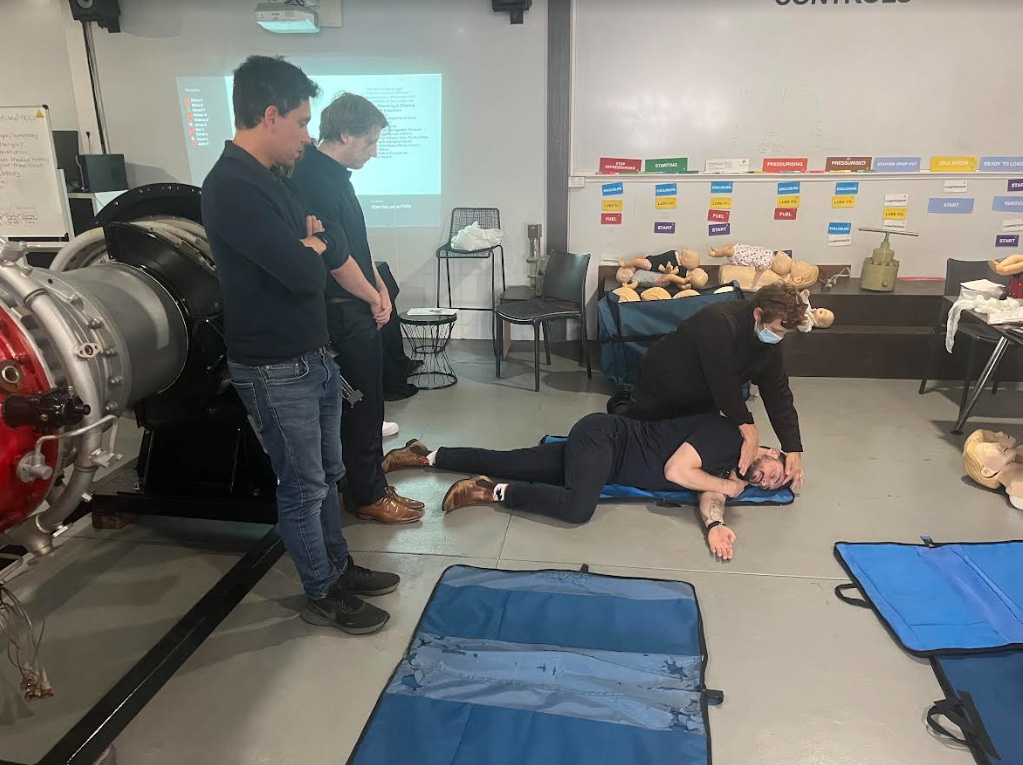 AJ Stack Solutions Pty Ltd employees are fully first aid trained for medical emergencies.
AJSS take many safety precautions to ensure the safety of their employees, customers and suppliers in the office, on the road or on-site. The OHS ISO 45001 certification indicates the systematic approach to managing OHS hazards to ensure a safe work environment within AJSS.
Continuing to provide St John First Aid training for employees is just one of our initiatives to improve safety. During the recent training course, AJSS employees learnt a range of essential skills to help respond to emergency situations and provide first aid to anyone in need. Employees were taught through many videos and physical activities, and the curriculum consisted of many topics such as; a) basic life support, b) managing injuries, c) medical emergencies, d) bandaging and splinting, e) choking, f) poisons and g) shock.
These first aid courses ensure that AJSS employees are trained to respond effectively to accidents or injuries and potentially save lives. Also, it increased employees' confidence and willingness to act in emergency situations."
Want to be a trained First Aid Responder?
Follow the link below and sign up.
https://www.stjohnvic.com.au/first-aid-training/first-aid-courses/
We have a registered AED at our office:
Location: 7 Arnold St, Cheltenham VIC 3192
Phone: (0)3 8820 3119
Email: info@ajss.com.au