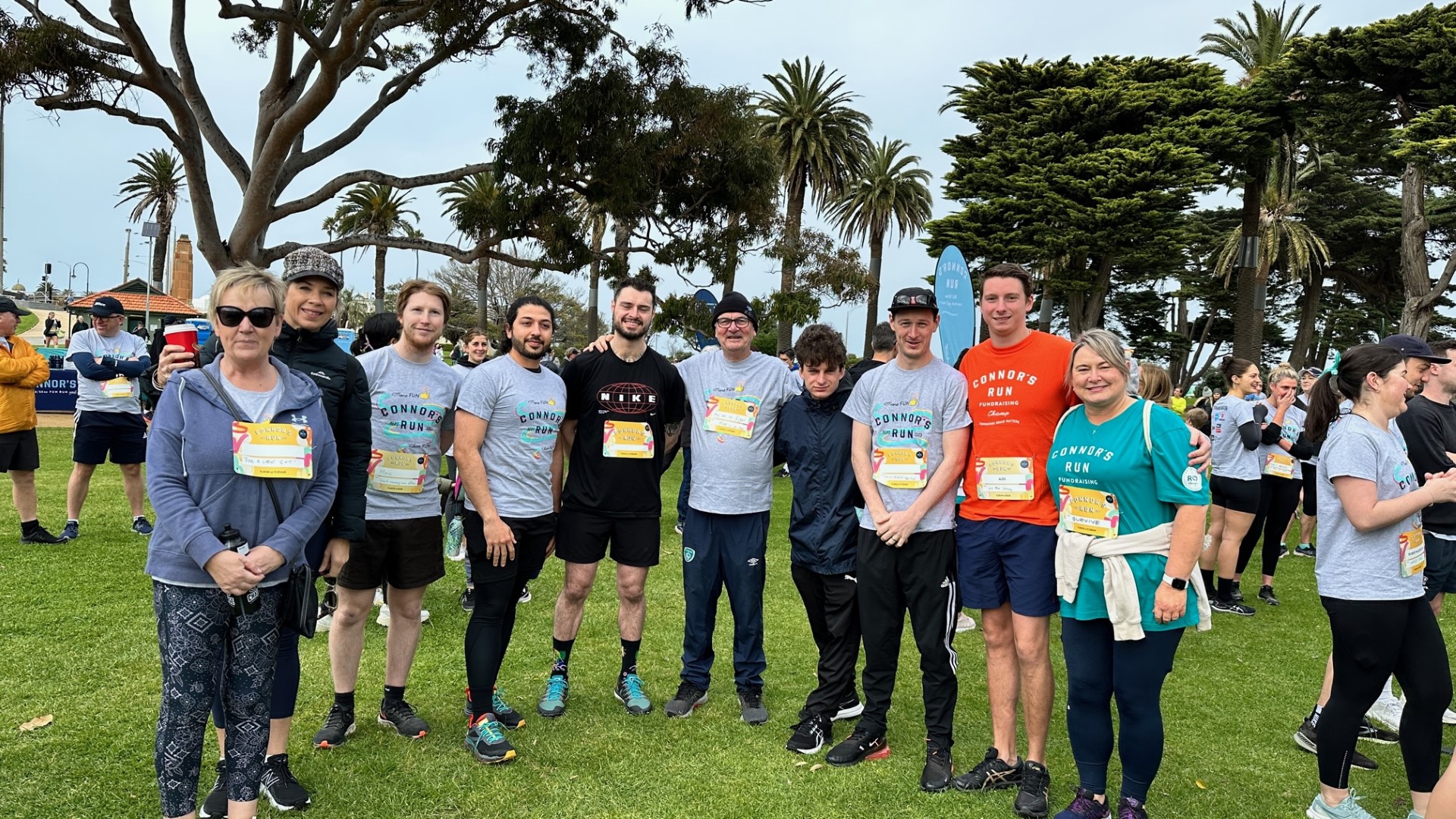 The AJSS team raises vital funds for paediatric brain cancer at Connor's Run

The AJSS and Stacked Learning teams recently laced up their running shoes and joined the fight against paediatric brain cancer by fundraising and participating in Connor's Run, an inspiring event hosted by the RCD Foundation. On Sunday, the 10th of September, our dedicated team ran a challenging 10km to raise awareness for this critical cause.
Connor's Run is a renowned charity event aimed at supporting paediatric brain cancer research, care and development projects. It is named after Robert 'Connor' Dawes, who was unfortunately faced with an ependymoma against poor odds. Sadly, his story ended on April 20 in 2013, inspiring the RCD Foundation's establishment and its annual event Connor's Run. In light of Connor's inspiration, the AJSS team committed to making a positive impact on the lives of those affected by paediatric brain cancer.
We are thrilled to announce that our devoted team was able to raise a remarkable $6,290 through generous support, adding to the total of over $1.4 million raised by thousands, a fantastic achievement for the foundation.
We want to say a massive thank you to all our supporters, including employees, partners, clients and family members, but most of all the RCD Foundation for leading this incredible charge to stopping the number one disease killer of young people.
To support the RCD Foundation, visit their website using the link below:
Also, keep a look out for Connor's Run 2024 in September next year to join us and the foundation in the fight against paediatric brain cancer.