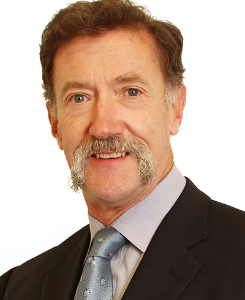 John is a degree qualified mechanical engineer with 40 years' professional experience within the compressed air and gas industries. The majority of this experience has been in the design and manufacture of both standard compressed air packages for general applications, and also specialised engineered packages specific to the Oil and Gas, Mining, Power Generation, Food, and Chemical industries, for both local and overseas clients.
John has led multi discipline projects being directly involved in mechanical and electrical design of compressors and associated equipment, control systems, local and international onshore and offshore commissioning, and also R&D of new technologies for the compressed air industry. This included compliance with Australian Standards and Regulations particularly local and overseas electrical and pressure vessel regulations as applicable to manufacturing and use of the compressed air and gas equipment.
Johns various roles included Engineering Manager leading teams of specialist engineers, Manufacturing Manager at Australia's largest compressor assembly facility and most recently a Superintendent role carrying the responsibility of the installation of a natural gas virtual pipeline in the Pilbara (WA). John has also led formal investigations into various catastrophic failure events relating to compressed air packages and their ancillary equipment for various mine sites in WA.
Possessing strong commercial acumen John has also had operational and financial delegation responsibilities associated with running an organisation, including the full project management responsibility for the multimillion dollar design, refit and relocation of an Australian Manufacturing plant. Rounding out John's list of specialist engineering and management skills is a background in Continuous Improvement and Business Process Innovation – leveraging off such principles as LEAN, ACE and Kaizen.
Email Address: info@ajss.com.au